Refer & Get $20
---




[Refer & Get $20]
1, Login your account, find and copy your Refer & Get $20 link. (If you do not log in to your account first, the links you share will not bring you revenue.)

2, You can share the link in the image below on your social media channels.

3, You can also go to the product details page or coupon page and share.

4, Share this link to get 2000 credits, 2000 credits= 20 USD (100 credit= $1)

5, When your friend registers as a member through your link and completes the order payment, the system will automatically return the credits to your account, and the system will automatically deduct the credits discount in your next order.
6, If you have any questions, please feel free to contact me. thank you (Email: [email protected])
Please note that you can only earn credits when a friend signs up through your link and completes a payment.
(The same person is not allowed to register multiple accounts on the website, otherwise all the credits or discount orders will be cancelled.)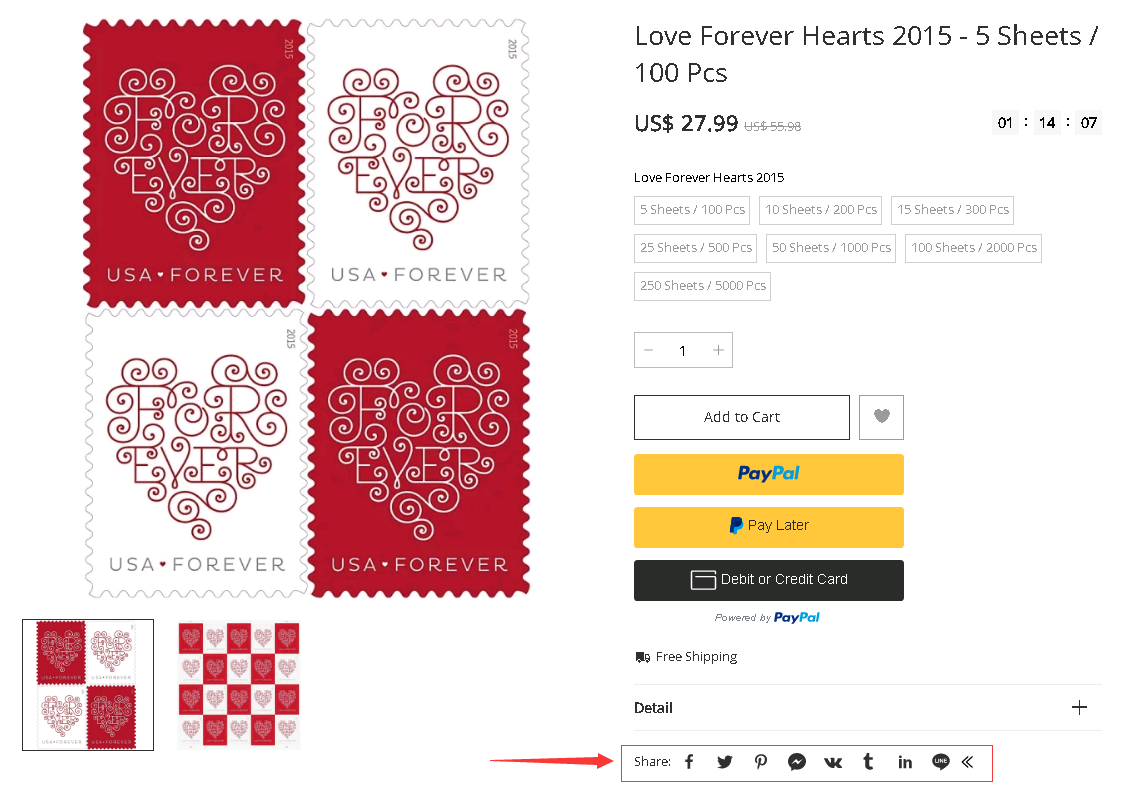 View the website member center (member account must be logged in)
【Total Commissions】 Click View Detail to view the details of points obtained through recommendation sharing
【Total Credit】 Click View Detail to view the details of the points earned or used for all events
【Referrals】 Click View Detail to view the list of recommended members and orders, only the latest 10 items are displayed


Contact Us
Join our community
Subscribe To Our Newsletter